Wine 101: The Foundations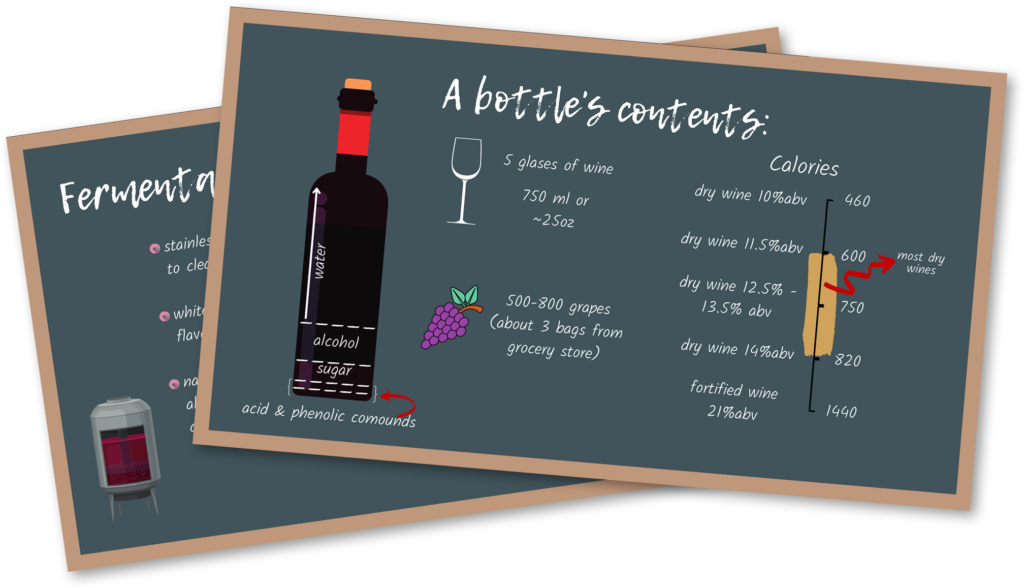 Welcome to Wine 101! This course was made for anyone wanting to build a foundation of wine knowledge whether you already know a few things and wanting to review or don't know hardly anything. Wine can be intimidating and this course is here to make it more approachable. In this course you will gain the confidence to read a wine label, select a wine from a shelf or wine list, learn how each grape is different, and how to write your own tasting notes. During this course you will be able to work at your own pace while also having the option to attend live webinars to ask any questions and taste wine together. You will receive an email shortly after enrolling with the upcoming scheduled webinars. We hope that by taking our course you will improve your knowledge of to better enjoy the amazing world of wine!
Your online guide and instructor is Layne Shottenkirk. Layne has 9 years of experience in the wine industry working for distributors, wineries, and importers. In 2018 she started Verve Imports, which focuses on providing the midwest market with boutique wines from Italy and Spain. Layne started her wine certification journey with the Society of Wine Educators completing her Certified Specialist of Wine in 2014. It didn't take long for her to realize that she wanted to continue her wine journey and spent 3 months in New York City at the International Culinary Center participating in their Intensive Sommelier Program. Upon completion she passed the Certified Sommelier exam from the Court of Master Sommeliers. Finally, in 2019 she completed the WSET Diploma exams and is 1 in 10,000 people in the world with this certification. During her journey from undergrad studies in Art History to the WSET Diploma, Layne has connected her work and education to her passions for food, culture, history, and wine. She now continues her journey educating and sharing that passion with others.
Course Syllabus
Unit 1: What is wine?

1.1 Wine Components
1.2 Fermentation
1.3 Wine Types & Styles
1.4 Tasting Wine

Unit 2: How is wine made?

2.1 Viticulture
2.2 Winemaking
2.3 Wine Profiles

Unit 3: Where is wine grown?

3.1 Wine Industry and Labels
3.2 Old World vs New World
3.3 Old World
3.4 New World

Unit 4: Ordering, Serving, and Storing

4.1 Wine and Food Pairings
4.2 Ordering Wine
4.3 Wine Etiquette