Layne Shottenkirk
Founder & Managing Director
DipWSET, Certified Sommelier
For years Layne has had a fascination with wine, but it was during her time living in Florence, Italy that she truly fell in love. That passion led her to pursuing a career in the wine industry and advancing her wine education. In 2014 she completed her Certified Specialist of Wine with the Society of Wine Educators, which led her to enrolling in the Intensive Sommelier Program at the International Culinary Center in New York City where she was able to learn directly from several Master Sommeliers. Her education then continued with the Wine and Spirits Education Trust where she completed her Level 3 in 2017 and her Diploma in 2019, making her 1 in 10,000 with this certification in the world. In 2018 she founded Verve Imports. A wine import company focusing on sustainably produced boutique wines from Italy and Spain.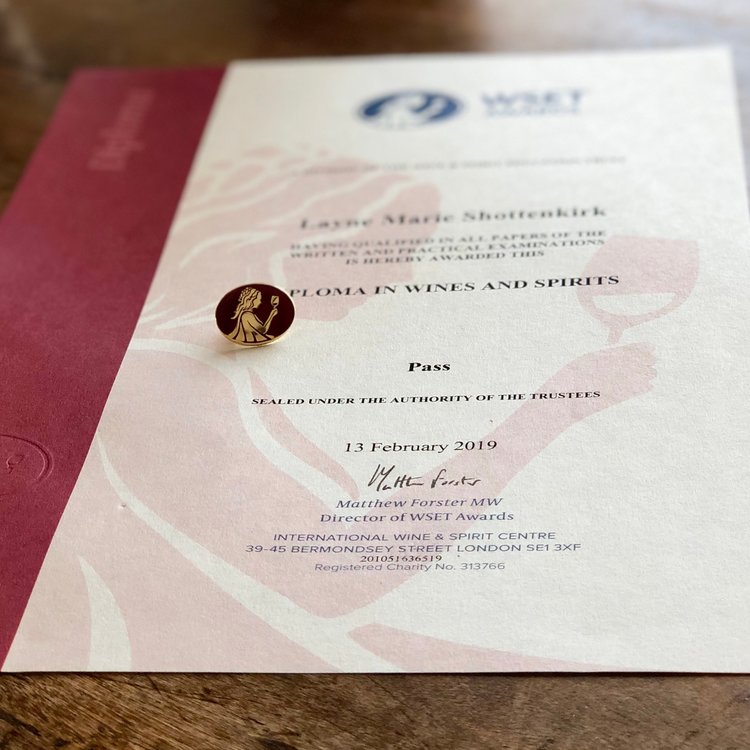 Toni Shottenkirk
Marketing and Promotions Manager, Assistant Buyer
Toni has always been a wine lover but it wasn't until a trip to Vinitaly in Verona in 2017 that inspired her and Layne to bring boutique wines back to the states and introduce the Midwest to some delicious sustainable wines.
Over the years Toni has helped grow the Verve Brand through social media marketing and special curated events for clients and wine enthusiasts. Whether you are a novice or aficionado, Toni shares her knowledge and enthusiasm to make us all lovers of wine.